THE WAREHOUSE IS THE HEART OF THE SUPPLY CHAIN.
WIN THE SUPPLY CHAIN RACE TO WIN THE COMPETITIVENESS RACE.
Ublique's warehouse solution supports and optimizes warehouse operational management, from checking incoming goods during acceptance to preparing shipments to internal or external customers. Ublique helps the logistics manager organize the warehouse layout both in the design and redesign phases.
CAN I REDUCE PICKING COSTS WITHOUT LOSING SERVICE EFFICIENCY?
HOW CAN I REDUCE THE HANDLING TIME OF THE GOODS?
With Ublique's Warehouse solution, you can define the picking layout of the warehouse. The output is the optimal position of a product in a warehouse. It can be used directly as a WMS (Warehouse Management System) or in what-if mode.
Our Warehouse solution determines the optimal position of a product in the stock-area of a warehouse. The optimization is a multi-objective optimization, that can improve improve the space volume maximization of a stock and improve the productivity of the operators or automated handling devices (such as AGV, Automated Guided Vehicles).
The Warehouse solution can create any kind of optimized picking list respecting the objectives and customer constraints such as volume/weight/number of boxes per unit load, warehouse layout, picking sequence, and different technical materials. The module is particularly useful when combined with a simulator to easily analyse KPIs.
This Optimization Module designs shelves and racks for a manually operated warehouse or automated warehouse. The module aims at calculating the optimal height and the number of modules for each height as well as designing the racking layout.
Ublique's Warehouse optimization tool analyses all types of process for a traditional warehouse: Receiving, Put to Stock, Replenishment, Picking, Shipping and Cross-Docking. The simulator uses what-if analysis to evaluate different picking rules, layouts, types of fleets, or operators, and calculates all the KPIs (e.g. resource utilization, productivity, traffic).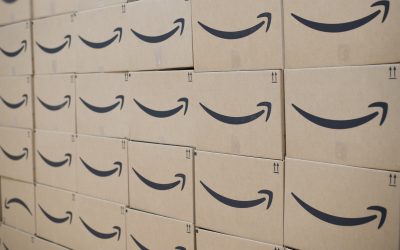 The Amazon Effect has completely transformed the management of logistics and production systems. Fast shipping, efficient transport planning, and route...